Our Mission
Our mission is to help create your happiness with heavenly rich soft ice cream cakes. We want to make sure that every bite connects you to a memory of joyful moments.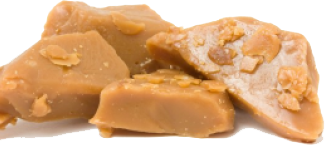 Our History
Let's take a look back at Mums roots. 
1991

You Scream, I Scream, We All Scream For Ice Cream!

In 1991, Dairy Bar Neguac was born. All locals of Neguac could enjoy their awesome single-serve ice cream. From wonderful frozen treats to friendly faces, you could find it all at Dairy Bar Neguac.

2009

Welcome, Philippe!

Family is certainly at the core of Dairy Bar Neguac. In 2009, Philippe, the son of the managers, decided to embark on a new journey as the new owner of Dairy Bar Neguac. Hand in hand, both Lucien and Charline continued to help grow the family business alongside Philippe.

2015

Ice Cream Cakes for Everyone!

Innovation, perseverance, and collaboration… three concepts from which Philippe did not shy away. In 2015, Philippe decided to venture out on a slightly different, yet still yummy, path in the ice cream world: Ice cream cakes! With the help of three pivotal mothers from the family, Charline, Joanne, and Nicole, this idea became a very successful reality.

2018

In a store near you!

Our new scrumptious delight could not be kept in Neguac, NB. Soon after our launch, our ice cream cakes could be found throughout the Maritimes. We celebrated the fact that now every Maritimer can share our love for our ice cream cakes!

2021

Hello Mums!

With the expansion came a desire to revamp our brand to better represent our core values. Hello, Mums Ice Cream Cakes! Mums was created to honour the amazing work and dedication of the mothers of Dairy Bar Neguac; not only did we want to celebrate these three fantastic women, we also wanted to honour all mothers who work tirelessly to organize celebrations with, nonetheless, ice cream cakes as dessert! To them, we say thanks!
Here they are; part-time ice cream scoopers & part-time ice cream cake makers… But most importantly full-time mothers!
Meet Charline, Joanne, and Nicole.